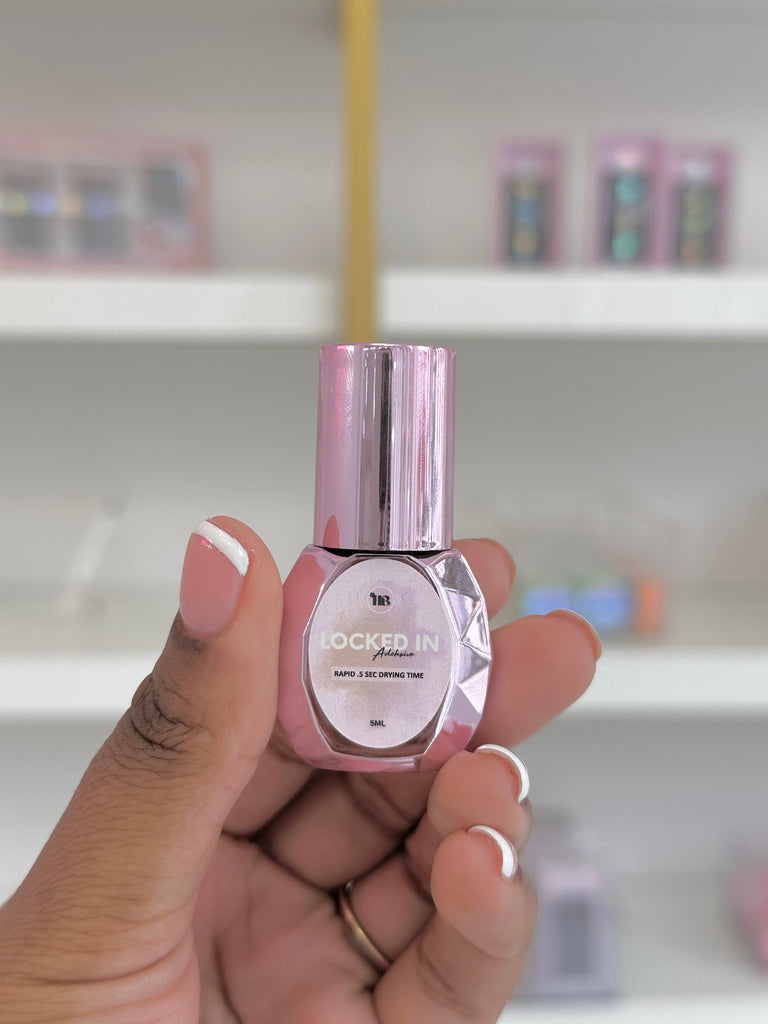 Locked In's formula is every lash artists dream. It's impeccable dry time and retention is not one to miss out on! Lock In every extension to every natural lash with complete ease. This adhesive will have you breezing right through your sets.
Properties:
Ingredients: Cyanoacrylate 

Drying time: 0.5 sec
Retention: 6-8 weeks
Color: Black
Best Temperature: 65-75
°F
Best Humidity: 40-70%
Shelf Life: 3 months (opened) 6 months (unopened)
Incorrect use of fast drying glue can result in bad retention. Please be sure to use a glue suitable to your liking based on your speed. All adhesives come with a sealed nozzle. Use the pin provided to pierce the nozzle of your adhesive.
Use responsibly.